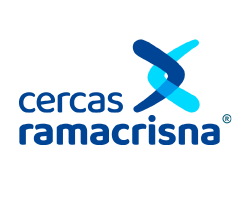 Do you need wire mesh for your fences or constructions? Buy it from our factory!

Ramacrisna Fences, which are sold Minas Gerais and all the other states of Brazil, use Belgo Bekaert's raw material that are synonymous with quality.Our factory has automated, modern and highly efficient equipment, which create excellent products that are quickly and punctually delivered.
It produces wire mesh for sports fields, kennels, industries, and farms, as well as specific screens for fish and poultry farming. It also offers PVC-coated screens.
Reference
Because of the factory the Institute has been recognized in the Brazilian Third Sector as a reference in relation to self-sustainability. This innovative project, proposed by the founder of Ramacrisna, Arlindo Corrêa da Silva, has its roots in the 1970s, when he discovered that it was not possible to count only on the donations and decided to create a business in order to maintain a qualified, safe and continuous assistance to the children and teenagers.