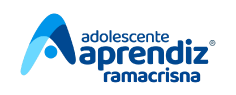 Do you want to hire young apprentices for your company? Count on our program!


Ramacrisna is authorized to train and guide young people in their first opportunity in the job market. Our project encourages the development of ethical and professional values in teenagers at social and personal risk, promoting the inclusion and first contact of these young people, aged between 14 and 18, with the labor market.
The project works with the following areas: administrative assistant, logistic assistant, banking services assistant, audiovisual assistant, sports assistant, trade and services assistant and music assistant.
Hundreds of apprentices trained by our Institute are inserted in several companies located in the metropolitan area of Belo Horizonte; many had or have been hired by these companies, such as Tupy, Teksid, Banco do Brasil, Unifort and Unimed.
Your company can also become a partner of the Ramacrisna Adolescent Apprentice project, by following the Apprenticeship Law, which, in addition to provide incentives in the form of exemptions from taxation, helps to transform a teenager's life.